Best Experience of Game Fishing
in the untouched reefs of Andaman Islands. Our environmental friendly catch and release techniques ensure that we provide one of the most addicting of sporting pass times, to the next generation.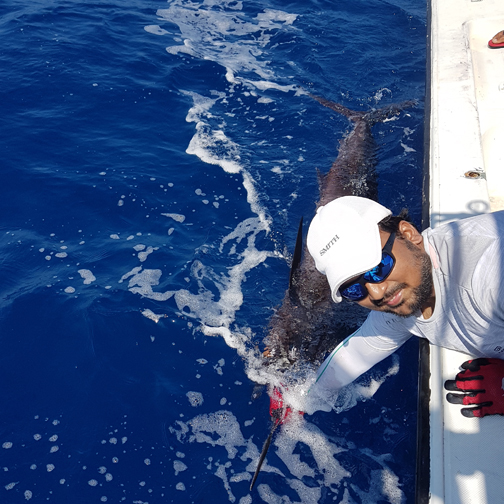 The Andaman Islands are a group of archipelagic islands located in the Bay of Bengal between India to the west and Burma to the north and east.
Of the 572 islands, islets and rocks that constitute the Andaman and Nicobar chain, as little as 36 are inhabited. Ritchie's Archipelago is the name given to the 9 emerald islands east of South Andaman. Of these, Havelock Island is the largest and the most popular holiday destination.
Welcome to the Sports Fishing Andaman
where you are surrounded by sun kissed white sandy beaches, azure crystalline lagoons, mysterious tropical rainforests, dazzling corals, a swimming elephant and spectacular starlit skies. In the captivating Andaman Islands, this visual transforms into a reality.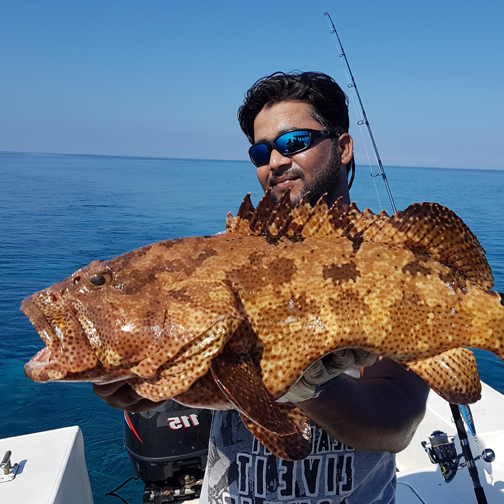 Our Aim is to provide the best Game Fishing and Sports Fishing charters available anywhere. We fish the Andaman Islands groups of Ritchie's Archipelago and the South Andaman Islands. We have been entertaining all types of guest starting right from beginners to fully professional anglers who come to Andaman for the last Seven years.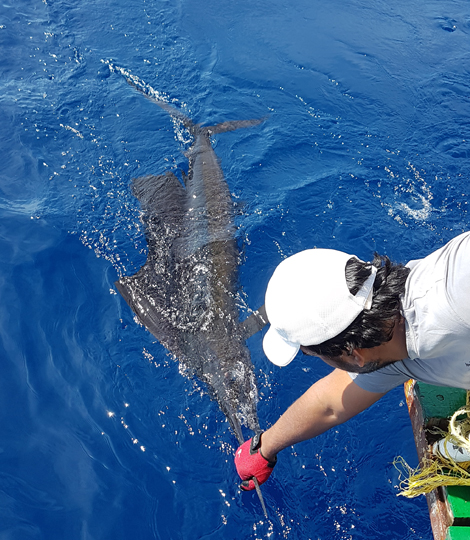 Fishing
From Port Blair we are able to access the spectacular fishing between the Middle and Little Andaman Islands.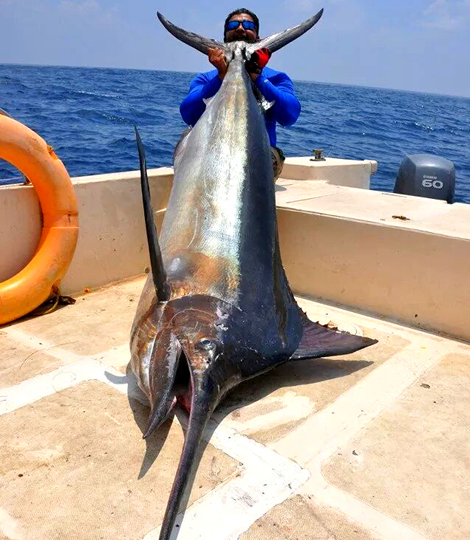 Target Species
These include Giant Trevally, Dog Tooth Tuna, Marlin and King Mackerel. These can be caught popping, jigging or trolling.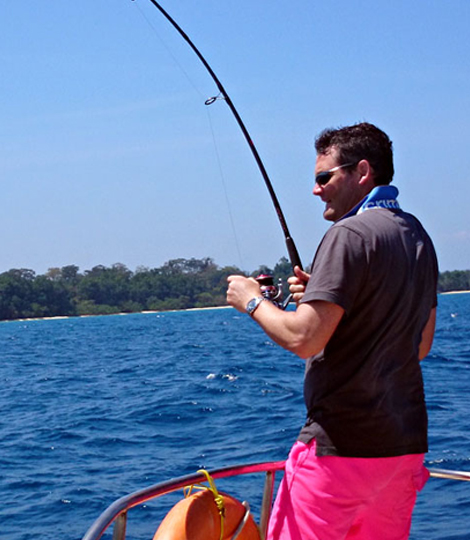 Equipment & Gears
Popping & Jigging. Not only will you get more hits, but it also protects paint on the jig from the hook slapping against it.
Gallery
Don't miss the opportunity while on these islands to don that tank of air, snap on that mask and view the colourful world beneath the waves.
Enjoy Unforgettable Experience of Fishing in the Captivating Andaman Islands
Where Visual transforms into a reality. For long inaccessible and untouched this Island group is the last frontier for true big game sport fishing.